About Buy Orlando Properties – Your Orlando Estate Agent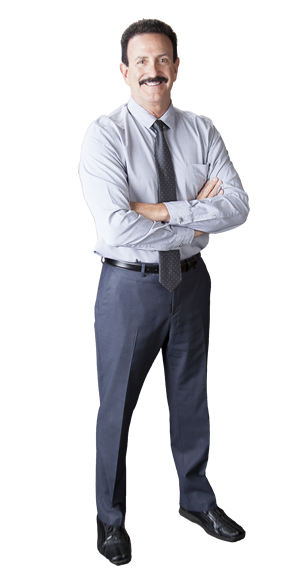 My name is James Mitchell  – Your Orlando Estate Agent – and I have been assisting families in buying 1000's of vacation homes in Orlando for more than 38 years.
"Congratulations you've made the decision to buy a vacation property in Orlando. I help people buy vacation homes in Orlando Florida and I know more about the Disney area market than just about anyone in the vacation home industry."
When dealing with what is quite possibly your largest asset, you need to enlist the help of someone who can provide the required expertise. A local Realtor, who specializes in the buying and selling of vacation homes in Orlando, but also as an Orlando estate agent, who has over 30 years experience. We  deal with all of the developers and many of the management companies on behalf of local, out of state and international clients.
During this time, I have been able to build a team of professionals, who my clients and I trust. They do what they need to do to ensure that every purchase, closing and management goes as planned. There are thousands of Orlando Realtors and Orlando estate agents on the internet, but there are only a handful who specialize in the Disney vacation home market to the degree which me and my Buy Orlando Properties Team do.
We assist you in purchasing vacation homes which meet your buying criteria, and which will stand up on the rental market as those with the best occupancies. Our clients are currently getting between over 40 weeks of occupancy at full rental value. Not at discounted, travel agent, block booking rates – simply because they listened to experts in the Orlando real estate market.
Orlando estate agents that understand your requirements
We understand that no-one knows what the future holds or how future events could affect us.
We do however know that during the last global collapse not one of our owners lost their homes through foreclosure. The reason is very clear. Our owners purchased properties which we knew what would hold up on the rental market. These properties offered value for money and fit the budget and buying criteria of our clients.
We will give you sensible information about what to expect. If you cannot afford a property, then to be honest, we would rather not sell you one.
All information submitted will be kept in the strictest confidence. They will never be sold to third parties or used for solicitation purposes without your consent.
You've made the decision to buy a vacation home property in Orlando, so now let me and my team handle the rest!
In today's real estate market, there is simply no substitute for an unbelievable REALTOR. Whether you're buying or selling a home, a great REALTOR is who you want on your team.
Meet the team
Our team has offices in Orlando, the UK and in Spain and together bring over 100 years of experience and sales well in excess of $550 million.
James Mitchell
Having left the cold winters of Detroit, James has lived in Orlando ever since and selling Orlando real estate since 1984.  With literally millions of dollars worth of property contracts under his belt, James has a profound knowledge about the Disney area real estate market.
Andy Rimmer
Andy has over 15 years of experience in the Florida marketplace. Originally from the UK, he worked directly for the builders for several years before working for himself and joining James' Buy Orlando Properties Team.
Chase Mitchell
Born and raised in Orlando, Chase has been involved in the real estate market for years, thanks to his father, James Mitchell's business. Whether you are looking for a vacation home for rental purposes or a high end luxury home in Orlando, Chase will work hard to get you a great deal.
Brandi LeGarde
Brought up in Orlando and having been involved in the Miami real estate market, I can offer you a great insight.
I understand the ins and outs of the vacation home business as well as the residential property sector. My father James ingrained into my brother and I, how to take care of clients and to always follow through.
Orlando Estate Agent Representation
Representation means that you agree to work with one Realtor. Obviously you have to find a Realtor who understands your requirements and one with whom you feel that you can work effectively with. A professional Realtor should always be one that would rather assist you in buying what want you want. As against trying to sell you something for the sake of a quick deal.
If you are know what you want to purchase and the reasons as to why you want to buy it, you will find us extremely easy to work with. Plus you will find the whole purchasing experience an enjoyable one.
Our services and representation is completely FREE OF CHARGE for our clients looking to buy a property in Orlando as we are compensated by the buyer or the developer.
What is a Realtor?
*A REALTOR is a real estate agent who is a member of the National Association of Realtors. We adhere to a strict set of professional guidelines and undergo continued training throughout our career. This means we are your best option when buying a new home in Florida.
A Realtor is not necessarily a Broker –  I am not. I am a licensed Realtor with the State of Florida and my Broker is Charles Rutenberg Realty Orlando.
Experienced Orlando estate agent for International Clients
One of the most important differences between the U.S. and other countries is that in the U.S. there is a two agent system. One agent represents the seller ( listing or sellers agent) and another represents the buyer ( the buyer's agent). This is an ideal situation as both parties have representation in the sale process.
We know the difference it takes in dealing with overseas buyers. We understand what they are looking for in a vacation home property and which vacation home communities will work best for them.
The Buy Orlando Properties Team speaks English, Spanish and Brazilian.
Orlando Estate Agent – Our Brokerage Offices
Orlando Estate Agent Office Location
Visit us at our new location, 631 S Orlando Ave, Suite 200, Winter Park, FL 32789
James Mitchell  – Buy Orlando Properties – Charles Rutenberg Realty
Email: [email protected]
Call or Whatsapp:
Orlando (+1) 407-383-1051
Europe (+34) 647-952-268
UK Tel : (+44) 07866 546 121
A Vacation Home Is Not The Same As A Residential Property
A vacation home (condo, townhome or single family home) is by nature a second home. It will be used by the owners several times a year and oftentimes it is rented out. It is not the main property where the owner lives.
As many clients wish to rent out their vacation home when they are not using it. The property needs to be located in an STR (Short Term Rental Zone). This is a community within a designated area or zip code which legally allows owners to rent out their properties to paying guests, provided they are registered and licensed with the state.
DO NOT confuse residential and vacation homes even if they are in the same zip code. If the community is not allowed STR's then you will not be able to rent out your property.
You can read more about buying a vacation home in Short Term Rental Zones here.
If you are looking for a residential property, a +55 community or relocating to Orlando click here to visit our sister website