Elevated at Sonoma Resort
Elevated at Sonoma Resort is the new phase at this popular upscale resort community near Disney.
It is located just a few minutes from Disney and The Loop. This tropical oasis features short term rental vacation homes with exquisite floor plans.  These spacious homes are constructed to an excellent standard.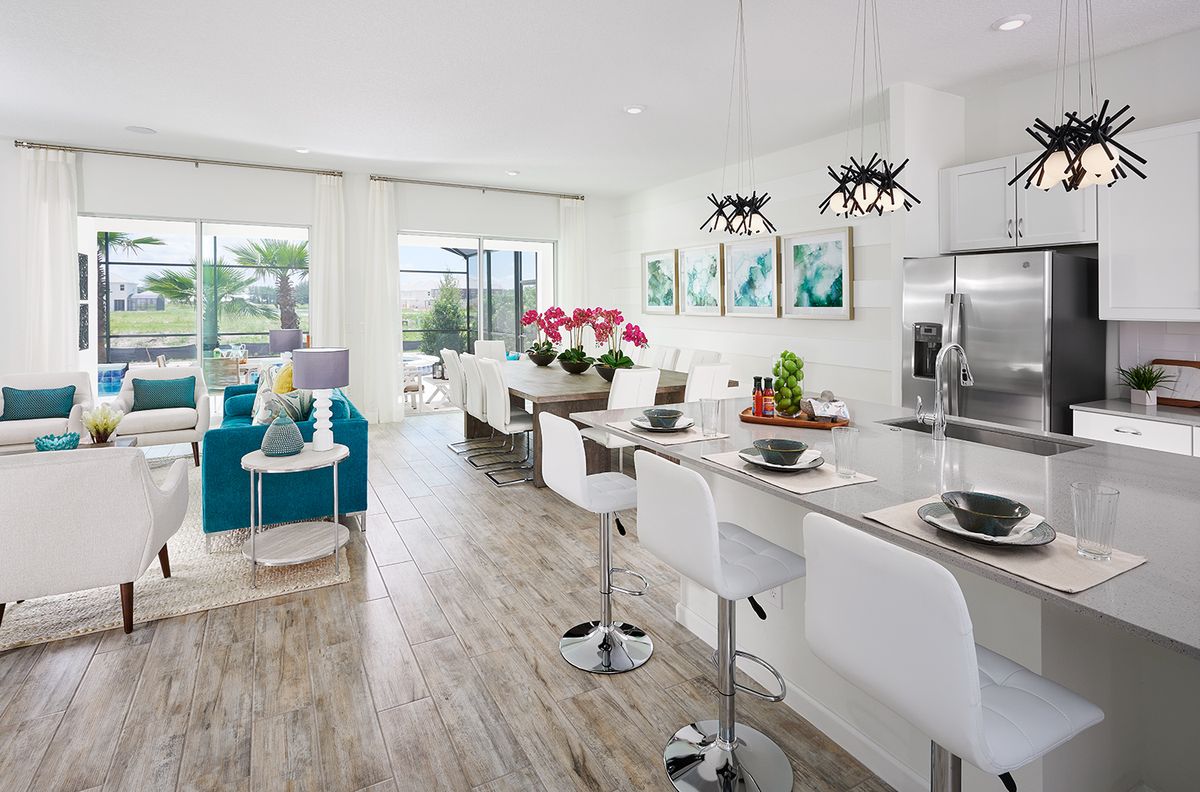 New and innovative, these home designs deliver an exceptional experience to owners and renters.
Elevated at Sonoma Resort boasts a range of floorplans
5 bedroom through to 15 bedroom options.
We can place you on the waiting list for a new home at Elevated at Sonoma, if you are a cash buyer or pre-qualified for a mortgage.
Surrounded by Florida's natural beauty, Sonoma Resort is part of the Tapestry community. It is located next to the Shingle Creek Regional Park which provides a charming back drop for a peaceful and relaxing time.
You will have immediate access to everything that makes Orlando the most popular family destination in the world.
New phase of Elevated at Sonoma Resort!
This resort community offers exceptional amenities featuring a clubhouse, large resort style zero entry swimming pool, fitness facility, and a walking and jogging trail. Just imagine the excitement of Disney World, Universal Studios and Sea World, all just a few minutes away.

Amenities at Sonoma Resort include:
Pools Included with Each Home
Gated Entry
Clubhouse with poolside cabanas
Low-maintenance Lifestyle
Resort style community pool
Tot Lot and Events Lawn
Fitness Center
Walking/Jogging Paths
High-Speed internet and Cable
Lawn Care included
Valet Trash Pick-up
Outdoor Recreation Areas
Tennis, Basketball and Volleyball Courts
Social Activities

Club House

Meeting/Event Room
Enjoy the benefits of resort home ownership at Sonoma Resort, located within Orlando's top area for premier shopping, dining and entertainment.
Homes in Sonoma Resort range from five to fifteen bedrooms, all with private swimming pools.
Prices start from $919,990
Models available at Elevated at Sonoma Resort
Coral
5 Beds
5 Baths
2 Garages
3,042 Sq.Ft

Elevated
6 Beds
6 Baths
2 Garages
2,913 Sq.Ft

Lagoon
8 Beds
8 Baths
2 Garages
3,260 Sq.Ft

Oasis
9 Beds
9 Baths
2 Garages
4,003 Sq.Ft

Beachcomber
9 Beds
9 Baths
2 Garages
4,465 Sq.Ft

Reef
10 Beds
9 Baths
2 Garages
 Sq.Ft

Oceanside
11 Beds
11,5 Baths
2 Garages
 4,991 Sq.Ft

Sandalwood
12 Beds
11,5 Baths
2 Garages
 4,842 Sq.Ft

Seacoast
13 Beds
13 Baths
3 Garages
 5,590 Sq.Ft

Waterfall
15 Beds
15,5 Baths
3 Garages
 6,374 Sq.Ft
Siteplan of Elevated at Sonoma Resort
The Sonoma Resort is close to The Loop and entertainment center which is just minutes away. The resort places you in the middle of shopping and dining options galore. Sonoma Resort's easy access to all the major highways and local roads puts you at the heart of Orlando's extraordinary attractions.
It is just minutes from all the excitement of Disney World, Sea World, and Universal Orlando! Enjoy world class shopping at Orlando's upscale brand outlets and visit the most exclusive stores and restaurants. The fabulous Mall at Millenia is just minutes away. There is no doubt that this new outstanding community offers something for everyone!
Tapestry master-planned community is designed to offer an upscale ambiance. It all begins the minute that you pass the dramatic stone entry and landscaped main boulevard. The lakes, ponds and wooded preserves will highlight the site's natural splendor.
Tapestry is one of the hottest vacation-live-work-play destinations in Osceola County. Designed for families and guests who want a great new home in a great location.
View all new resort communities near to Disney