Margaritaville Resort in Orlando
Margaritaville Resort in Orlando
Inspired by so many memorable songs, Margaritaville Resort in Orlando is the brand new Jimmy Buffett resort in Florida. This is the first resort offering from the popular beach bum styled crooner … and pirate.
We can place you on the waiting list for a new home at Margaritaville Resort if you are a cash buyer or pre-qualified for a mortgage.
We have a limited amount of homes available 
This 320 acre, $750 million investment by Encore and Jimmy Buffett is definitely attracting lots of attention.
Margaritaville Resort is not just a resort, it is an event.
The resort features a 187 bedroom hotel, which has recently opened, plus more than 1,000 vacation homes and condominiums. There is a soft sand beach area and a  12-acre water park. You will also find a fitness and wellness center and water taxis to get you around in quirky fashion. There is 170,000 square feet of retail shops and restaurants plus a possible overdose of wackiness for the uninitiated.
Can you imagine owning a piece of this wild and wonderful community? You could live the pirate lifestyle everyday and receive a rental income to boot!
The Buffett brand it is going to be a great union which could reshape the Orlando vacation marketplace.
Click on the image below to explore Margaritaville Resort by drone.
Vacation Homes at Margaritaville Resort in Orlando
The vacation homes have been called cottages
Margaritaville Resort Cottages.
  Park View Cottages range from 2 bedroom through to 4 bedroom properties with no private pool.
  Waterfront Cottages range from 3 bedroom through to 5 bedroom property with private pool.
  Estate Cottages range from 6 bedroom through to 8 bedroom properties.
The Cottages at Margaritaville Resort in Orlando
This is the newest phase of single family homes to be built in this island-inspired vacation cottage resort destination.
These island style homes will transport owners and guests into an island-state-of-mind. Right from the moment you or they step foot inside one of these new homes.
New Homes at Margaritaville Resort in Orlando
The Margaritaville Cottages capture the charming look and feel from the Caribbean. They are  decorated with vibrantly colored exteriors which echo the vacation mood. They feature open-plan entertaining floor plans and much more.
Buyers can choose between 1, 2 or 3 level single-family cottage homes. They offer owners varying elevations and unique décor packages.
You may choose to rent your cottage during times that you are not in residence. You can remain confident that every detail will be taken care of for them and their guests.
Take a minute and watch this short video from 'Inside The Magic'.
It provides a great overview of what you can expect as an owner or guest.

Keep reading for more information about the amenities and to discover the island style vacation homes at Margaritaville Resort Orlando…
Vacation homes for sale at Margaritaville Resort
Margaritaville Resort Amenities
Island H20 is set to become the most tech-savvy waterpark in Florida.
It will feature a new 'Vantage' system which is linked to a mobile app. This offers many features including on-ride photos and videos that can be shared across your social network sites.
You can even customize 'on-ride' music and create unique on-ride lighting effects. In-park purchases, locker access plus a multitude of other services will also be linked to Vantage. The  loyalty program will allow guests to win prizes. Plus you will get skip-the-line passes, free food and beverage items and lots more.
Margaritaville Resort Orlando boasts a unique 'soft sand beach' so you can pretend you are by the ocean.
Recreational opportunities:
The "FinCity" arcade
St. Somewhere Spa
Planetarium
Son of a Sailor fishing school
Paddle-boarding and kayaking
and many other themed experiences for all ages.
The Clubhouse at Margaritaville Resort in Orlando
Downtown Margaritaville Resort in Orlando includes stores, restaurants and bars. Plenty to keep you  and your family busy for however long you decide to stay.
Feeding & watering the family
As to be expected Margaritaville Resort maintains the 'Island Life' theme when it comes to dining. There are a number of options available:
Provisions
'Provisions' is the ideal place when you want to grab and run. A selection of tasty sandwiches, wraps, salads and cold beverages.  Maybe it is just a coffee to perk you up or a lite-bite to enjoy poolside or to take to bed. Provisions has what you need.
On Vacation
'On Vacation' is where you can enjoy a hearty breakfast lunch or dinner? The casual setting is ideal for the family at any time of the day.
Salty Rim Bar & Grill
You enjoy dining poolside you can head over to the 'Salty Rim Bar & Grill'. You can enjoy refreshing margaritas or one of the many cocktails on offer. When it is time to eat, you can enjoy a perfectly grilled hamburger or hot dog. Why not top up your tan, enjoy the views and don't move a muscle? Perfect!
Euphoria
'Euphoria' is an upscale location which boasts a perfect setting. It is ideal for  impressing a loved one or simply enjoy an upscale experience of seasonally inspired delicacies. 'Euphoria' will be open to parrothead owners, guests and locals, who can all enjoy the lively lounge and open-air kitchen.
Margaritaville Resort Orlando Running Costs
HOA is $370 for the Parkview Cottages and $470 per month for the waterfront cottages which have private pools. There is a Hotel Club Amenity Fee of $150 each month.
HOA Includes: High-speed internet – Cable TV – Phone – Termite Protection – Weekly Landscape Maintenance – Irrigation for Landscaping – Daily Trash Pickup – Guardhouse and Staff – 24 hour Roving Security – Common Are Landscape and Maintenance – Weekly Pool Maintenance and Cleaning
Be Part Of The Community
As part of a Margaritaville Resort Community, Margaritaville Cottage owners can enjoy the resort's premium amenities.  These include close proximity to over 35 dining, recreation and relaxation options, including shopping, spas, entertainment, a dine-in movie theatre and an exhilarating water park. All of this is just a short stroll or trolley ride away. When you need a more intimate experience, you can retreat and relax at the 'Fins Up Club'. This is a private club for just cottage and resort guests.
We now have several of our owners waiting to close on new homes at Margaritaville Resort Orlando. Why don't you come down and discover what all of the fuss is about?
Why you should choose an independent Realtor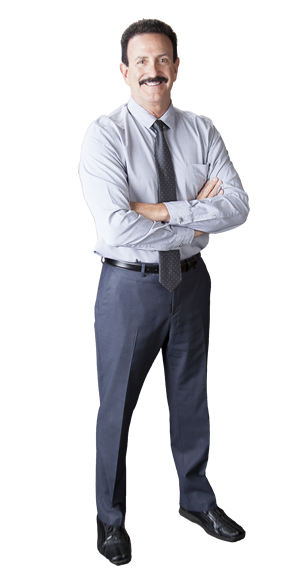 We are independent Realtors and are not in anyway affiliated to or partners of Margaritaville Resort Orlando. The price you pay is the same as if you go directly to the builder. We represent you and not the builder or developer.
As independent Realtors we have ACCESS TO ALL OF THE RESORT COMMUNITIES in the Disney, Orlando area.
Resort townhomes which you can rent out, start from the $300,000 mark.  New homes with private pools start from around $400,000.
We offer client a full turnkey service.
Our partners include furnishings companies, management companies, global rental bookings. Our network of real estate attorneys and CPA's are experienced with  both national and international buyers.
If you are ready to buy a vacation home now or are just investigating the market, get in contact.
View all new resort communities near to Disney